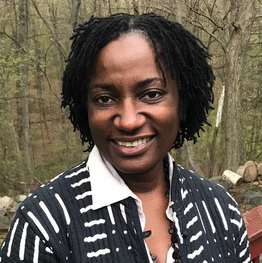 Educational
1016 Brown Street Peekskill, NY, 10566
New Era Creative Space, Inc.
Our Philosophy
We believe that children are the most precious treasure a community can possess and that each child has the potential to be a force for positive change in the world. We are committed to the fundamental values of oneness, equality, justice and service to humanity and believe that education is the key to tapping into the moral and intellectual potential of each individual.
New Era Creative Space bases it's philosophy on the spiritual guidance of Baha'u'llah which states, "Regard man as a mine rich in gems of inestimable value. Education can, alone, cause it to reveal its treasures, and enable mankind to benefit there from."
---
Our Mission
To empower young people to recognize their innate potential by offering creative and innovative programs that are financially accessible to all.
NECS is a non-profit 501(C)3 charitable organization. Your generous support helps us develop programs and provide scholarships.
---
Our Approach
NECS exists for the purpose of enriching the lives of children and youth through the engagement in creative initiatives, by promoting personal development, family and community engagement.
Through collaboration with a multi-disciplinary team of local organizations, artist and families, NECS delivers programs that are creative, experiential, promotes problem solving skills, social emotional learning and a sense of citizenship
---
Ridvan Foxhall
Guided by the belief in the principle of the Oneness of Humanity, Ridvan Foxhall is committed to promoting in young people the conviction that they can be the voice of positive change in the world. To this end, for over two decades, she has committed her time, energy and resources to creating and developing creative and educational programs for children with an emphasis on developing their moral capabilities alongside their intellectual and artistic talent.
In 2006, she founded the Peekskill Chapter of the Children's Theatre Company (CTC) a non-profit organization dedicated to building character on stage. CTC sees theatre as a tool to inspire both participants and audiences by producing shows that address some of the social challenges in our community in order to educate both and stimulate conversation and a call to action. In 2013, New Era Creative Space came into being, in response to the growing need for educational programs that were both creative and provided children the opportunity to develop leadership skills as well. Ridvan's vision for NECS for the organization to become a hub for creative initiatives, community engagement and to inspire the next generation of mindful and innovative thinkers.
Ridvan Foxhall holds a Masters degree in occupational therapy and is a certified Positive Discipline parenting educator. Originally from Nigeria, she currently resides in Peekskill with her husband and two children who are a constant source of inspiration. She enjoys reading, dancing, playing tennis and hiking.